What our customers say about us?
Whatever your unique requirements and business case, together we can find a solution that maximizes all the benefits offered by rail transport.
Don't just take our word for it, though – listen to what our customers have to say!
Find out how we can support you, and how working closely together builds strong, long-lasting relationships.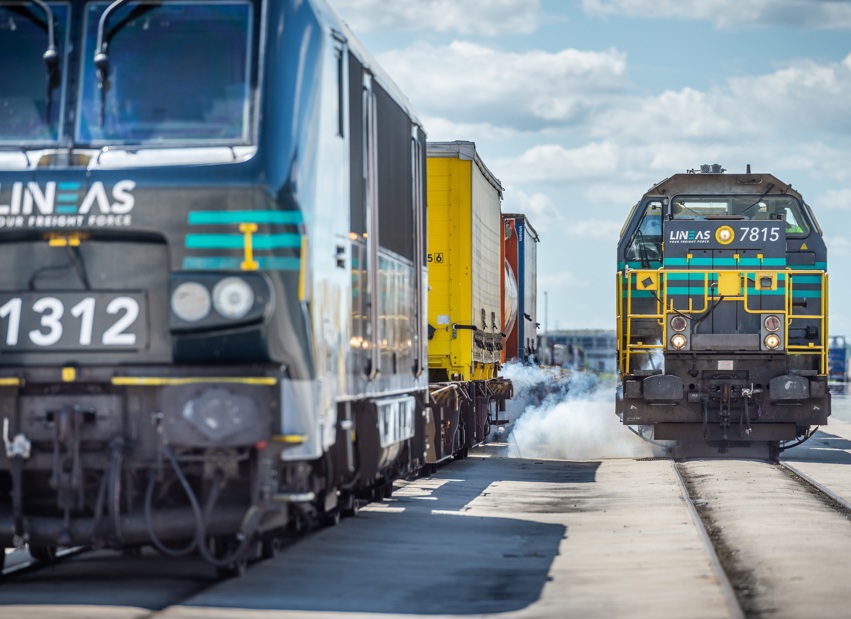 Aurubis: "Lineas is helping decarbonize our supply chain."
Long-time customer Aurubis, a global supplier of non-ferrous metals and one of the world's largest copper recyclers, has made rail the heart of its transport system. As the Aurubis Sustainability Report 2023 states: "Our objective is to optimize transport traffic and to limit the environmental impacts it causes. Trains are central to our transport strategy. Modal Shift is helping decarbonize our supply chain, ensuring the company can act as a responsible end-to-end supplier, for all stakeholders."
"We are convinced that the most responsible supply chain solution can be measured against criteria for sustainability, efficiency, reliability, and reducing local impact," says Bram Bellemans, Aurubis.
"For us, the advantage of working with Lineas lies in the end-to-end solutions they provide, as they look after transport and final delivery. We know exactly when transports will arrive, which allows us to organise ourselves."
Michel Verscheure Transport: "We're delighted with Lineas' contribution to our Green Logistics vision".
Michel Verscheure Transport, a pioneer and leader in Intermodal Transport, replaces 14 million km of road transport by rail every year. The company processes more than 150 shipments to and from Italy and Spain each week, from terminals in the Port of Antwerp-Bruges and North Sea Port Ghent. Lineas is a very important intermodal partner for the company.
"Our choice of logistics partner is based on mutual respect and trust," says Michael Verscheure. "Through years of working together we have established a close relationship with Lineas, which has allowed us to become a 100% intermodal player."
"Lineas is always open to new ideas and opportunities, and this allows us to offer new services."