Our mission
Our mission is to decarbonize your supply chain. We realize this by offering rail products and services that not only meet, but exceed your needs. Our aim is clear: to convince your customers to choose rail transport over road.
Join us in the journey towards a sustainable future!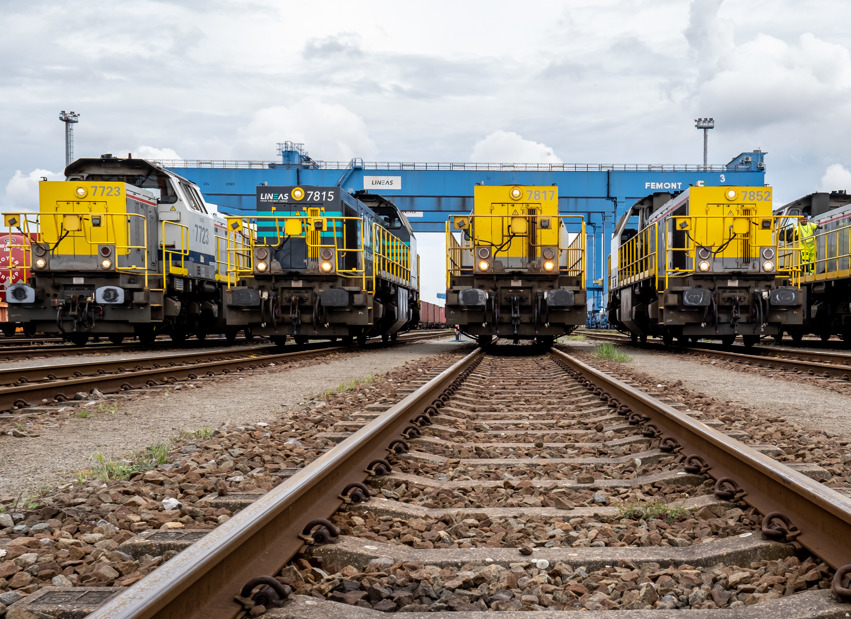 Why rail freight?
Rail freight transport offers significant sustainability benefits and contributes to solving our mobility issue.
Today, around 10% of Europe's CO2 emissions come from freight transport. Trucks are the main cause, as they handle 75% of all freight.
Drivers spend an average of 120 hours in traffic jams yearly, and sadly, air pollution and road accidents lead to 50,000 premature deaths.
By 2030, freight transport is expected to grow by 30%. That's roughly 1 million more trucks on European roads – a number equivalent to Germany's entire freight transport sector. In short: if we don't make changes, the consequences for our environment and society will be disastrous.
We strongly believe that shifting more transport to rail can help solve these problems, and we invite you to join us in making this important change together.

Let's modal shift, together
Lineas helps you to decarbonize your supply chain and, at the same time, adds value by supporting a 'modal shift' from road to rail. A move towards rail transport and away from road transport is a key element in reaching the EU's ambitious European Green Deal objectives.