Our people
At Lineas, we're not just any company; we're Europe's largest private rail freight operator, and we're on a mission. With over 1750 dedicated colleagues, our goal is to decarbonize the supply chain of our customers. We achieve this by providing top-notch rail products and services that encourage companies to switch from road to rail transportation.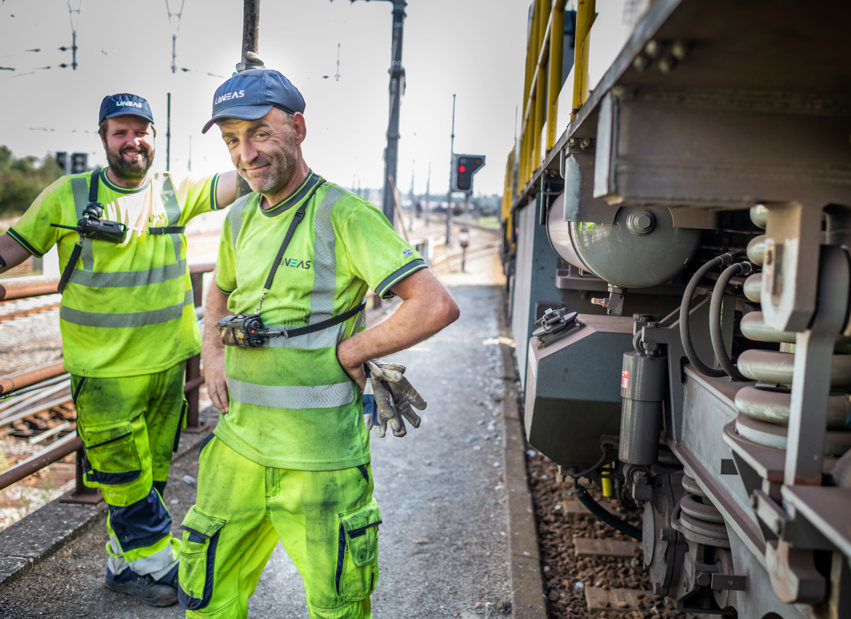 At Lineas, we all share a common goal: making a difference. It matters to our customers, it matters to us, and it certainly matters to our future generations.
Curious what our colleagues like about working with us? Have a look at Joke's testimonial! 
Joining our team means you'll have a real impact in multiple ways:
Customers: we are uncompromisingly customer-centric and help improve customers' supply chains while reducing their impact on the environment and mobility.
Colleagues: we excel at what we do thanks to an excellent atmosphere and real collaboration between teams, departments and countries.
Society: our end-to-end solutions are proven to significantly reduce carbon emissions and traffic congestion, making the world more livable.
You: enjoy fair compensation, a wide range of benefits, and the freedom to follow courses, learn and innovate in an environment with minimal hierarchy and a strong focus on inclusion and diversity. 
Want to help us build a better future for all by providing sustainable mobility across Europe? Looking for a job that allows you to grow your skills in an open culture? Want to really make an impact?