Efficient, reliable transport solutions across Europe
Customers rely on Lineas for reliable, sustainable connections between key cities, industrial areas, and ports. Extensive coverage allows us to move your goods across countries, in the most efficient way possible.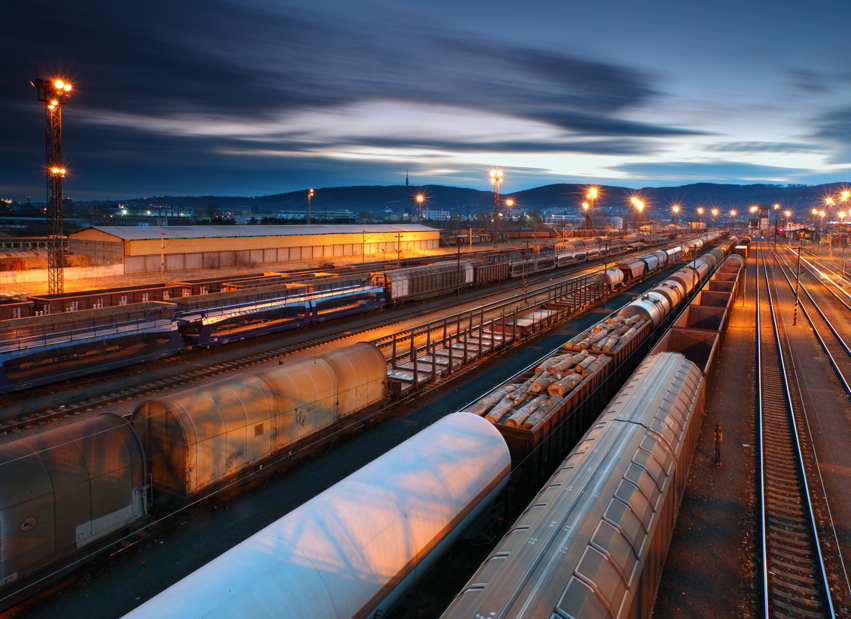 A vast network of trains and wagons offers several advantages over road transport, such as high capacity, energy efficiency, and reduced environmental impact.
Our extensive intermodal network connects different modes of transportation, such as rail, road, and sea, further optimizing efficiency and sustainability of your transports.
Overview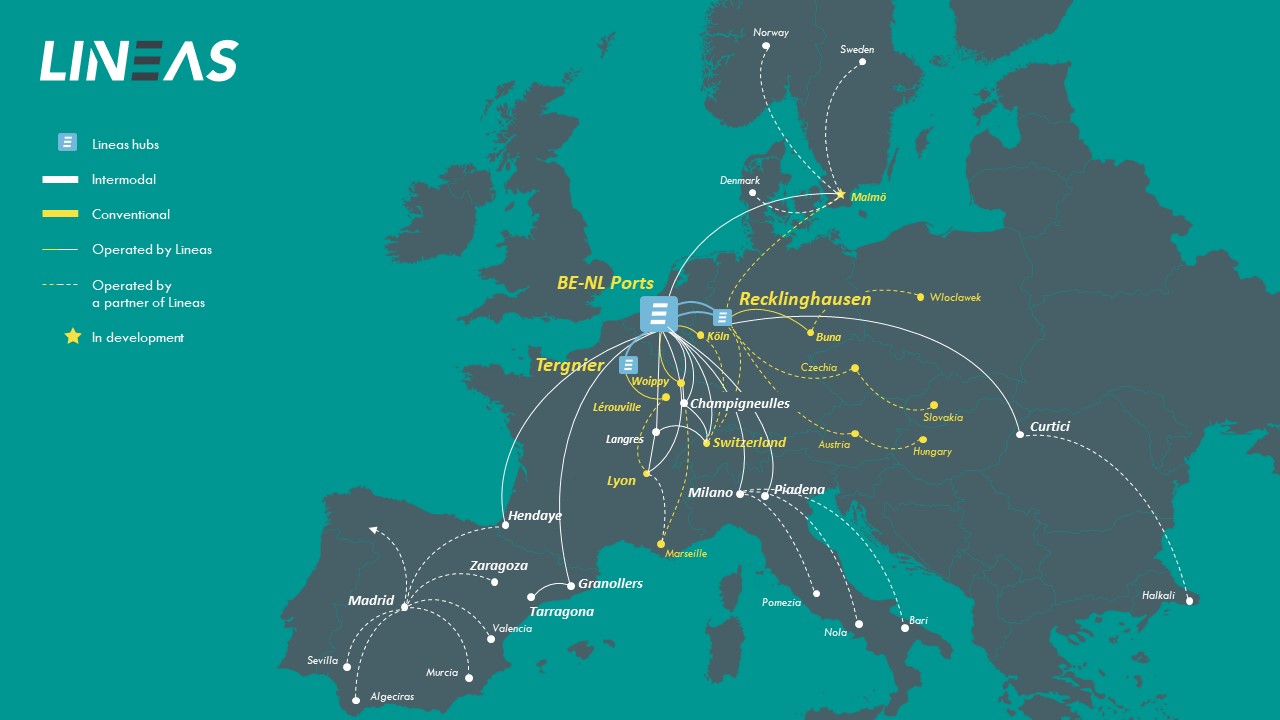 Conventional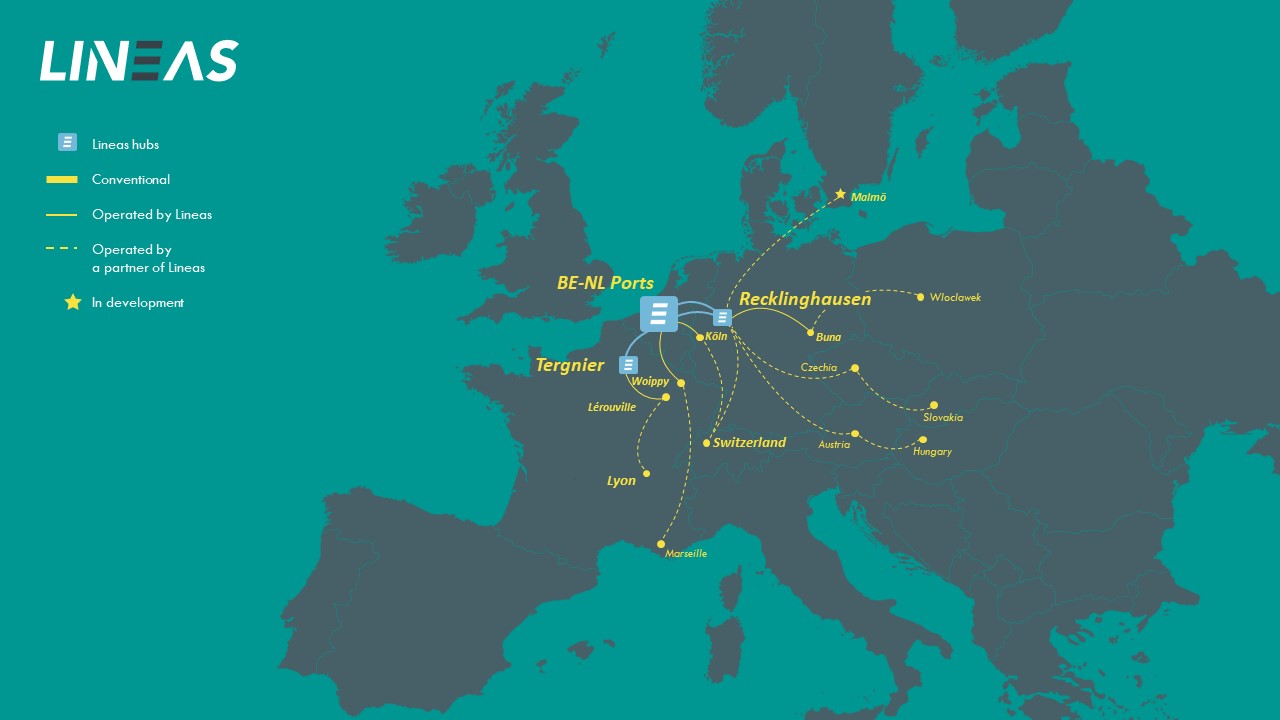 Intermodal